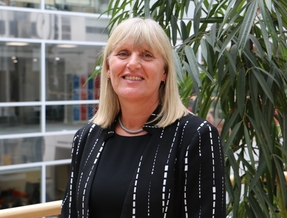 Our mission is to lead in the fight against fraud, bribery and corruption which affect the NHS in England. The primary focus of the NHS Counter Fraud Authority (NHSCFA) is to protect the health service against the fraudulent exploitation of vital NHS resources intended for patient care.
In March 2021, the NHSCFA launched its second three-year strategy to tackle fraud in the NHS. This renewal of the organisation follows a successful three years since our establishment in November 2017. For this year's assessment of the threats, vulnerabilities and enablers (TVE) that the NHS faces we have produced three documents that focus more clearly on the issues that are prevalent in each of these areas. This allows the NHSCFA and our stakeholders to focus resources more effectively and efficiently over the coming three years. Each document concentrates on the TVEs within the thirteen thematic areas of fraud assessed as the highest risk to the NHS.
This year's Strategic Intelligence Assessment covers the activity that occurred within 2019-20. It is estimated that the vulnerability to fraud, bribery and corruption leads to an estimated loss of £1.14 billion.
The estimated loss is a reduction of £70 million from 2020, a further improvement on last year's successful saving.
Our ability to consider data across the NHS has improved markedly from previous years which has informed the development of these products. Work continues to forge greater partnerships to improve this capacity yet further. The products that form this SIA are compiled through the analysis of data published in the public eye as well as data collected internally. To further mitigate the fraudulent threats to the NHS all departments ought to embrace collaboration with the NHSCFA, this would further our understanding of threats against the NHS for the next SIA.
The NHS as a whole is a very large and complex organisation; it has varying systems and processes across the service. This can pose as a challenge for the NHSCFA because we are only a small component in a very large machine. Nevertheless, we are making a considerable impact on fraudsters and will continue to work diligently to ensure funds are put back into patient care.
Finally, I would like to personally thank all our staff and stakeholders for supporting the critical work of the NHSCFA in our second year. We are a team here at the NHSCFA and any success is a success shared. I look forward to continuing our successful mission in the fight against fraud, bribery and corruption within the NHS for 2021.
Sue Frith
Chef Executive Officer