The NHSCFA board is responsible for providing strategic leadership for the organisation and ensuring we are able to account to Parliament and the public on how we deliver our functions. Information on our objectives and the services we provide can be found on the What we do page, and you can find more details on how we lead the fight against NHS fraud in our 2017-2020 strategy.
The board currently consists of an interim Chair, Non Executive Director (who also chairs the Audit and Risk Committee), and Chief Executive Officer working with a permanent Director of Finance and Corporate Governance. This is a transitional board structure which is in place following the establishment of the NHSCFA, and with the exception of the Director of Finance and Corporate Governance all board members are acting temporarily in their roles. A permanent board will be in place from 1 November 2018.
Declarations of interests for board members can be found in the declaration of interests register. To find out more about each board member please see below.
The board is supported by the Finance and Corporate Governance Unit and the Board Secretary is Ann Sturgess.
Further details regarding the role of the board can be found in the governance code for central government departments.
---
Board meetings
Our upcoming board meetings will be held on the following dates:
11 July 2018
5 September 2018
31 October 2018
11 December 2018
Details of all meetings to be held in public will also appear in this section.
Agendas and minutes of past meetings are available below.
---
Board members
Simon Hughes, Chair (interim)
Simon is the interim Chair of the NHSCFA board. He has worked at a senior level in local government, supported housing and the Audit Commission. He is currently a director within local government, a trustee of StayUpLate, and non executive director of GoodMoney CIC.
David Rawsthorn, Non Executive Director (interim)
David is a Non Executive Director (interim) of the NHSCFA and the chair of the Audit and Risk Committee. He is a qualified accountant. Most of David's full-time career was in local government: he was director of finance at a district council for 21 years before retiring in 2016. Since April 2016 he has also been a non executive director of the North Cumbria University Hospitals Trust. He has lived in north Cumbria for almost 30 years.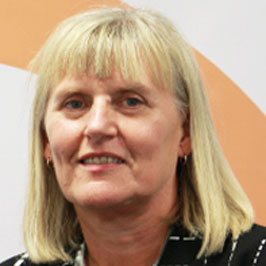 Susan Frith, Chief Executive Officer (interim)
Sue is the interim Chief Executive Officer of the NHSCFA, responsible for leading the organisation in its work to identify, prevent and investigate fraud in the NHS in England. Sue has extensive operational and policy experience in the public and policing sectors. Her previous roles have been Head of the National Investigation Service and Deputy Head of security management at NHS Protect. Sue has a successful track record of leading transformational change and getting results by delivering opportunities for teams and individuals to give of their best to deliver organisational objectives. Sue is a member of the Cabinet Office Professionals Board.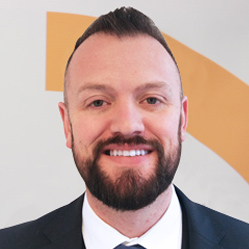 Matthew Jordan-Boyd, Director of Finance and Corporate Governance
Matthew is the Director of Finance and Corporate Governance of the NHSCFA. He is a qualified accountant with significant experience within commissioning organisations since joining the NHS in 2001. His previous roles have included Senior Strategic Finance Lead and Deputy Head of Finance at Health Education England, Head of Financial Strategy & Planning at Sandwell & West Birmingham CCG and Head of Financial Management at Sandwell Primary Care Trust. Matthew has a proven track record of providing robust financial control and governance and leading high performing teams.
You can also view a structure chart for the NHSCFA's board and senior management team from the link below.