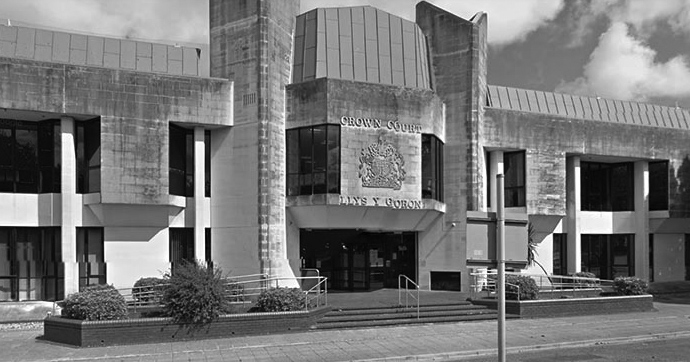 Julie Ann Stevenson, a 63-year-old former NHS Practice Manager at Castle Surgery, Neath, has been sentenced for the crime of defrauding the Practice and the NHS Pension Authority over an 18-month period, thus gaining in excess of £35,000 in remuneration and pension that she was not entitled to.
She was sentenced to 6 months' imprisonment, suspended for 12 months at Swansea Crown Court.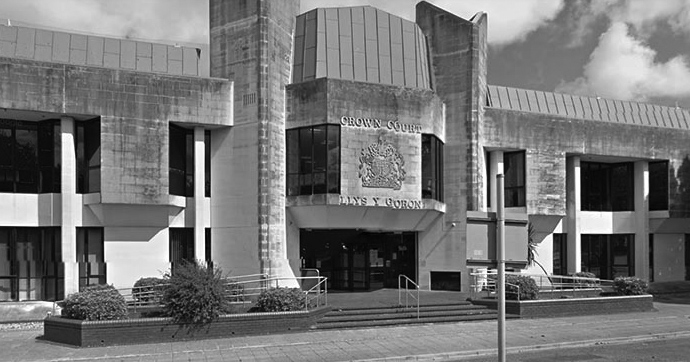 Stevenson had worked as a Practice Manager for a period of over 25 years, commencing in 1997. She was initially employed as a Practice Manager in Pontardawe, before being employed on a part-time basis as the Operations Manager by the Amman Tawe Partnership in 2014.
During a meeting that was held on the 24th September 2018, Stevenson informed the surgery's partners that the Castle Surgery Practice, Neath, had insufficient funds to pay the staff wages in October 2018. Due to the unprecedented circumstances, the matter was reported to NHS Counter Fraud Officers.
As a result of the NHS Counter Fraud Investigation, it was established that during the period 1st April 2016 to 27th October 2018, Stevenson made unauthorised overtime claims totalling £18,506.30, this being around twenty-to-thirty hours per month. She was able to do so by manipulating and circumventing financial data she had entered into the Practice's GP Payroll System, by amending her wages and dishonestly adding the overtime figures, which she also made pensionable. At no point did she seek authorisation for the alleged overtime she worked, whether by the claim procedure or otherwise, in accordance with the Practices' Overtime Policy. She had also increased her salary on a monthly basis, with the first occasion being identified as April 2016.
On Friday 11th March 2022 at a Mention before His Honour Judge Geraint Walters, Mrs Stevenson pleaded guilty in March to the offence Fraud by Abuse of position, contrary to section.1(4) of the Fraud Act 2006. The remaining counts were left to lie on file.
Stevenson appeared before His Honour Judge Walters at Swansea Crown Court, where she was told that the case clearly passed the Custody Threshold Test, however it does not require an immediate custodial sentence. Judge Geraint Walters said the offending represented a "significant fall from grace" for Stevenson from a well-paid position of trust. The Judge sentenced Stevenson to six months' imprisonment, suspended for twelve months.
Local Counter Fraud Specialist Robert Neil Jones stated "Stevenson has repaid the full amount of compensation to the NHS Pensions Authority of £43,968.66, which included an overpayment of pension totalling £7,754-68, and £36,213-98 Lump Sum Benefit Payment to which amount she was not entitled. However, she has received a true and accurate payment following a case review and based on her true income. This is a vital recovery of funds for the NHS and significant win in the fight against fraud that affects our NHS".
In addition, she had also repaid the Practice the sum of her unauthorised overtime claim. She was also ordered to pay £1,000.00 investigation and Prosecution costs together with £128.00 Court costs.
The Local Counter Fraud Specialist, Robert Neil Jones, was commended on the investigation and outcome of the case.
If you suspect that anyone is committing fraud or another economic crime against the NHS, tell NHSCFA about it – you can visit our main website to report online: www.cfa.nhs.uk or telephone our 24-hour reporting line 0800 028 40 60.
"NHS fraud. Spot it, report it, together we stop it"
For more information contact the NHSCFA press office on 07747 461860 / media@nhscfa.gov.uk.
Notes to Editors
The NHS Counter Fraud Authority is a Special Health Authority established under the NHS Act 2006 as amended. It is sponsored by the Department for Health and Social Care, accountable to the department's Anti-Fraud Unit (AFU).
The NHSCFA assess that the NHS vulnerability to fraud, bribery and corruption leads to an estimated loss of £1.14 billion (2019-20).
When NHSCFA uses the term 'fraud', we refer to a range of economic crimes, such as fraud, bribery, corruption or any other illegal acts committed by an individual or group of individuals to obtain a financial or professional gain.
NHSCFA also supports the work of the NHS Counter Fraud Service (Wales).
NHSCFA works closely with NHS Local Counter Fraud Specialists across the NHS in England to ensure that healthcare crime is tackled, and a culture of fraud prevention and deterrence is in place.
NHSCFA works collaboratively with NHS Scotland Counter Fraud Services on fraud issues.
There are some 300 professionally trained and accredited Local Counter Fraud Specialists in place within health bodies across England and Wales.