On Friday 22 June, a large truck pulled up at Stepping Hill Hospital, part of Stockport NHS Foundation Trust. The truck was from NHS Supply Chain, delivering healthcare supplies to the hospital as part of its logistics service. At the same time it was also delivering a message to everyone on site and on the road, a message written in large letters on the sides of the vehicle: 'Help drive down NHS fraud'.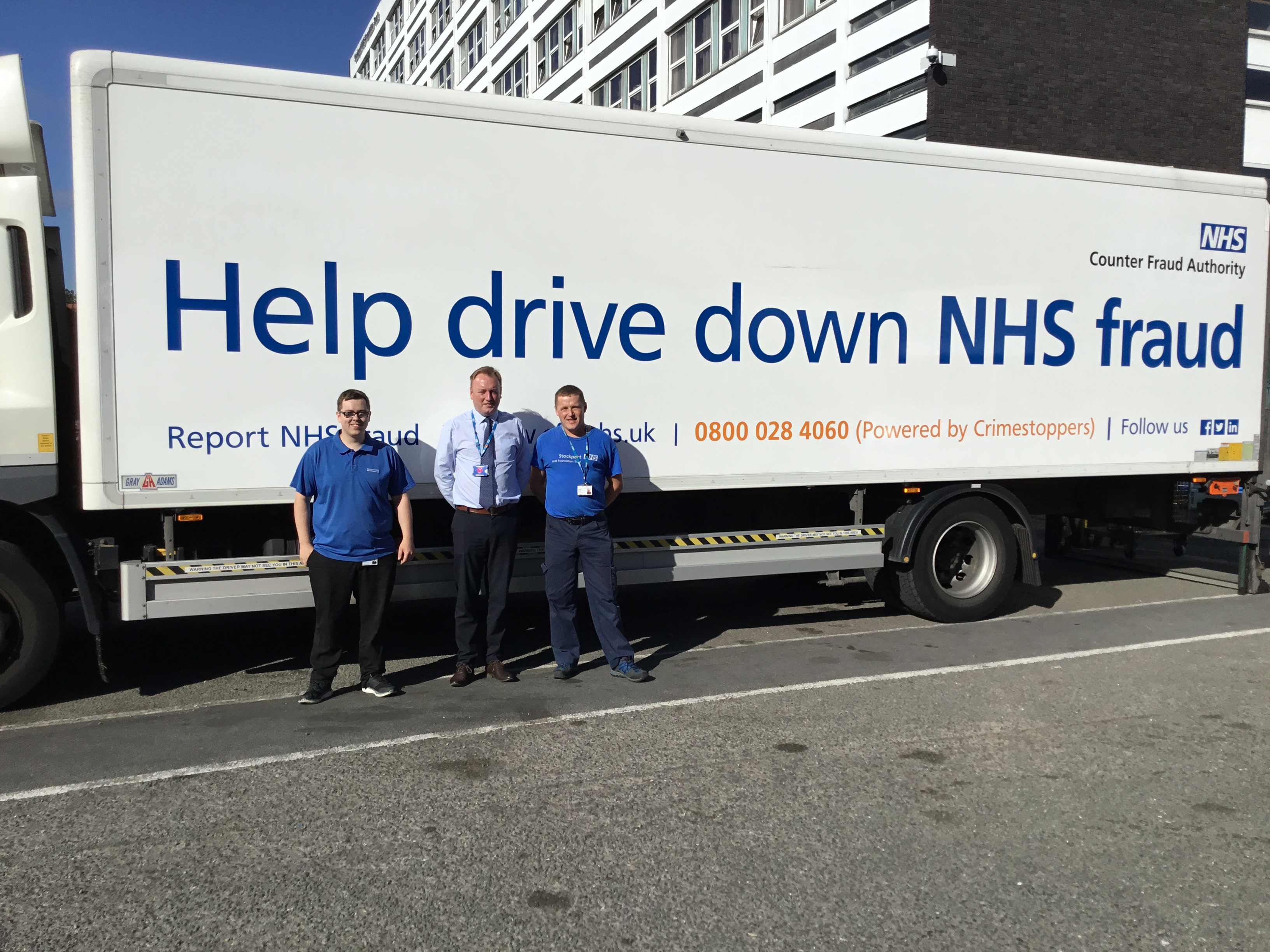 The truck is one of five NHS Supply Chain vehicles that will show an advert from the NHS Counter Fraud Authority (NHSCFA), as part of a campaign which aims to enlist NHS staff and members of the public in the fight against NHS fraud. The advert includes a call to action to report NHS fraud, and provides details on how to make a report by phone (using our free, 24-hour phone line which is powered by Crimestoppers) or on the NHSCFA website, where people can also find out more about our work.
Based in two depots in Runcorn and Enfield, the trucks deliver healthcare supplies to health bodies across the South East and North West of England, as well as north Wales. The campaign will initially run for one year.
Sue Frith, interim Chief Executive Officer of the NHSCFA, said: "We are very glad to be working with NHS Supply Chain on this campaign. The fight against fraud may not always be as visible as the delivery of healthcare supplies, but it is very much a part of the daily life of the NHS. I hope people seeing the trucks will want to find out more about the NHSCFA and report any concerns they may have about NHS fraud to us."
The trust's Local Counter Fraud Specialist, Neil McQueen, was there when the truck arrived at Stepping Hill Hospital. He said: "I think it's great that the message about NHS fraud is being transported around on the trucks, not only for the NHS staff who get to see it but also because it tells the general public that NHS fraud is very much an issue that we're trying to counter."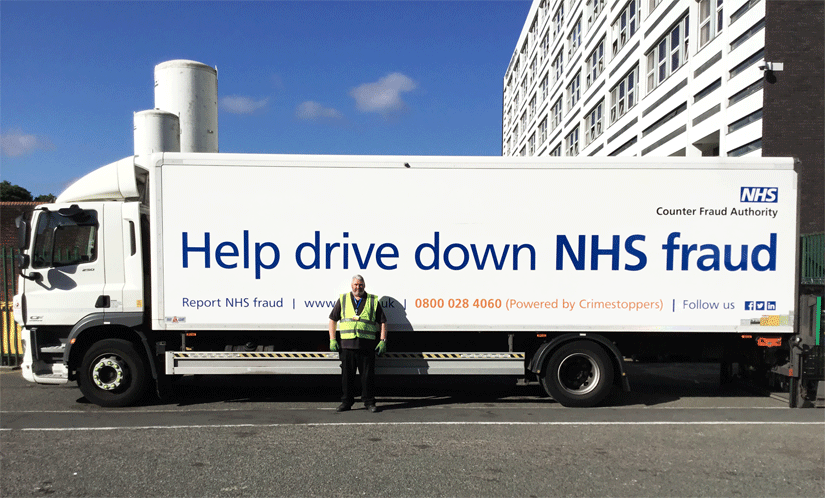 If you spot one of the trucks, you can tweet us about it @NHSCFA. But more importantly, if you spot something that may be fraud affecting the NHS, report it to us: call 0800 028 4060 (powered by Crimestoppers) or report online at www.cfa.nhs.uk.
Sue added: "This campaign invites everyone to contribute to the fight against NHS fraud. As the NHS approaches its 70th birthday, this is one of the ways we can all help preserve it for the next 70 years".