On this page you can find a range of resources to help you raise awareness of fraud against the NHS.
The materials are suitable for use in awareness-raising or induction programmes for staff. They can also be used in communications for the general public.
All materials are available to view or download in digital formats. If you would like high-quality versions of any of the materials for professional printing, please contact us at generalenquiries@nhscfa.gsi.gov.uk.

Report NHS fraud campaign posters
A new series of posters providing information on how to report fraud against the NHS, under a simple message which is also the NHSCFA's strapline: 'NHS fraud. Spot it. Report it. Together we stop it.'
---

NHS Fraud and Corruption Reporting Line
The materials in this section were developed in partnership with Crimestoppers, who provide the NHS Fraud and Corruption Reporting Line for the NHSCFA and the Department of Health and Social Care. This free, 24-hour phone line can be used to report suspected fraud, bribery or corruption affecting the Department of Health and Social Care and its arm's-length bodies as well as the NHS. Please see the Report NHS fraud page for more details.
Print-ready versions of all posters are also available in A4 format and A3 format.
Web banner
The designs in the posters above are also available as banners for use on websites and web applications, download via the link below.
Social media
The same five designs are available as images for use on Facebook and Twitter.

A new organisation fighting NHS fraud
A four-page factsheet and a double-sided leaflet providing a brief introduction to the NHSCFA, along with information on NHS fraud and how to report it.
If you would like more detailed information, please read our brochure.
Factsheet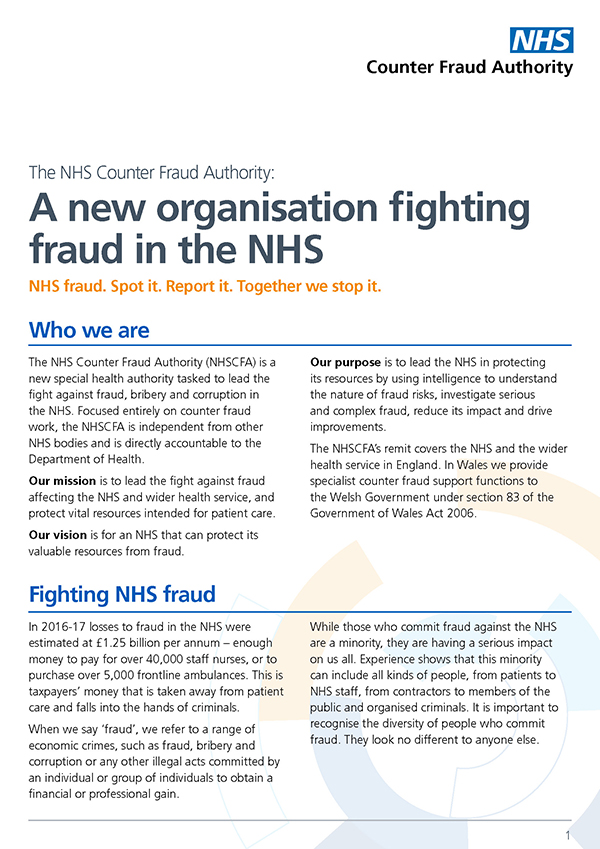 View/Download
Leaflet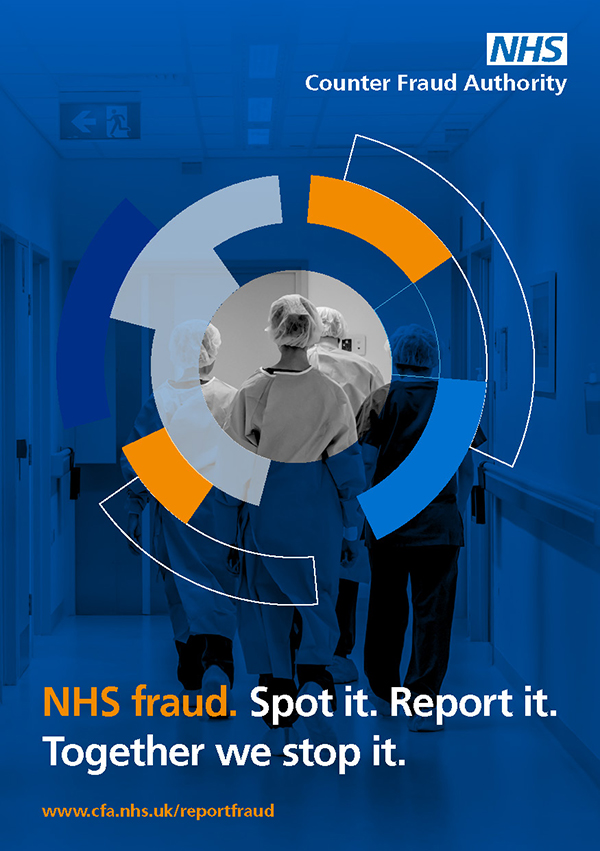 View/Download