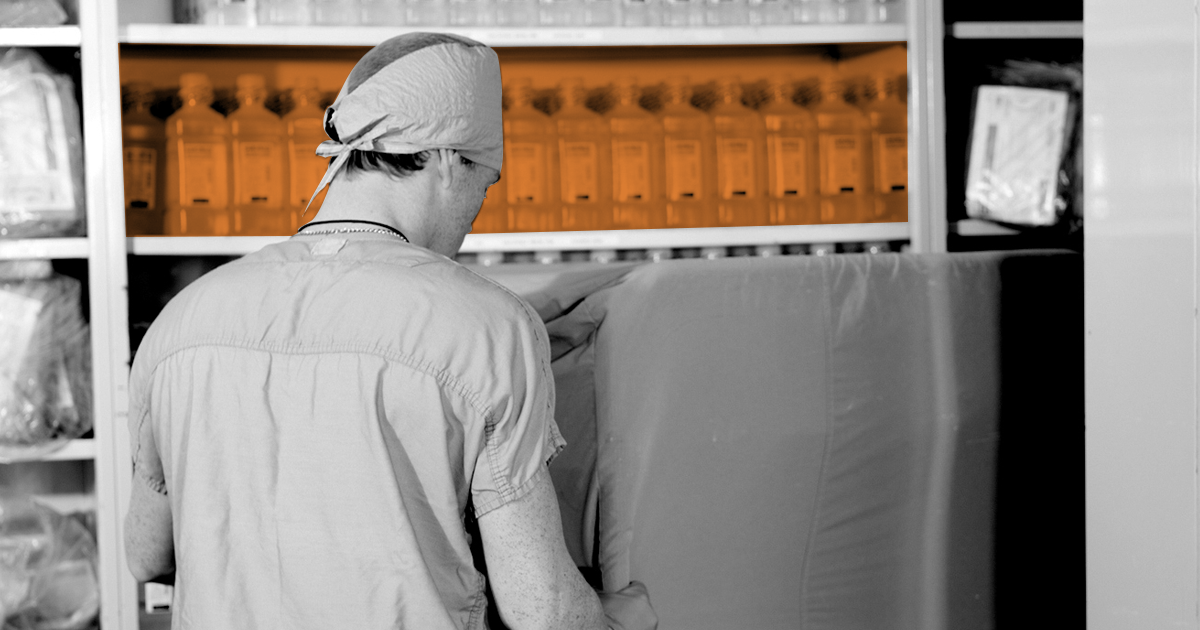 On a basic level, fraud is deception carried out for personal gain, usually for money. Fraud can also involve the abuse of a position of trust. By 'NHS fraud' we mean any fraud where the NHS is the victim.
For example, imagine if you work for an NHS organisation and make false claims for travel expenses. Your role involves frequent travel by car and each month you submit a form detailing your expenses, which the organisation then pays into your account. One day you decide to start inflating your expenses, claiming for more miles than you actually travelled in order to get more money. This is an example of fraud (specifically, fraud by false representation): you are tricking your employer into believing you incurred higher expenses than you actually did, in order to make a financial gain.
The vast majority of those who use, work in or otherwise interact with the NHS are honest. However, the small minority who commit fraud against the NHS includes a wide range of people, from patients and members of the public to NHS staff, from contractors and suppliers to organised crime groups.
When fraudsters target the NHS and succeed, this results in a loss of resources intended for patient care. We all bear the cost when the NHS loses money to fraud.
What are the types of NHS fraud?
There are many types of NHS fraud and you can find definitions in the NHS fraud reference guide. The scenario described above is an example of what we call 'expenses and allowances fraud' (or travel/subsistence fraud).
Watch the video below for another example of NHS fraud, involving a procurement fraud committed by an NHS manager and two of her organisation's external contractors.
What if I become a victim of fraud?
Fraudsters do not just target organisations like the NHS. They often target individuals, in fact fraud is the crime you are more likely to experience during your lifetime.
The NHSCFA can only deal with reports of fraud against the NHS. We are unable to provide advice on fraud where the victim is an organisation outside the NHS, or an individual.
For advice on how to protect yourself from fraud, visit the Action Fraud website. You can also find useful information and prevention advice on financial fraud on the Take Five website.
The ingredients of fraud
As the video shows, there are a number of 'ingredients' to fraud:
making a false representation, failing to disclose information, or abuse of position – these are the three main ways of committing fraud as defined in legislation (Fraud Act 2006),
dishonesty, and
the intention to make a gain for oneself or someone else or cause a loss to someone else.
There is an additional ingredient to 'NHS fraud', or fraud affecting the NHS: the NHS is the victim of the fraud. In other words, by carrying out the fraud the criminal intended to obtain NHS money, or cause a loss to the NHS.
Fraud and economic crime
Fraud is part of what we call 'economic crime'. Economic crime also includes other crimes, such as bribery and corruption.
Bribery and corruption involves offering, promising or giving a payment or other benefit in order to influence others to use their position in an improper way to gain an advantage. An example is when a company offers a bribe to a public official to influence the award of a contract.
The NHSCFA's role includes fighting not just fraud, but also bribery, corruption and other forms of economic crime affecting the NHS. We sometimes use the term 'fraud' in a broad sense to include all economic crime.
What do you do if you suspect fraud?
If you have any suspicions or concerns about fraud, bribery and corruption affecting the NHS, report them to the NHSCFA. You can report online or call 0800 028 4060. All reports are treated in confidence and you have the option to report anonymously.
Don't worry if you are not sure whether fraud or another economic crime is happening or has happened. If something makes you suspicious or concerned and you think it may be fraud, bribery or corruption affecting the NHS, report it immediately. We will look into whether it may be fraud (or another economic crime) and should be investigated.
The definitions and examples provided on this page and elsewhere on our website are intended to help you spot fraud, bribery or corruption. If you know what fraud looks like, you are more likely to notice it and report it.
Once again it is important to keep in mind that the vast majority of people who use, work in or have business or other relationships with the NHS are honest. It is only a small minority who commit fraud. However, because fraud is so often a hidden crime, it is particularly important to be vigilant and know how to spot it.
More examples of NHS fraud
The animations below show some more examples of NHS fraud.
Who pays for NHS fraud?
Transcript of this video
This animation briefly presents examples of prescription fraud, timesheet fraud, expenses fraud, pharmaceutical contractor fraud, false qualifications and invoice fraud.
Stop fraud in its tracks
Transcript of this video
This animation presents an example of mandate fraud (also known as payment diversion fraud) and shows how fraud can be stopped through awareness, vigilance and taking a moment to think.
Story of a fraud
Transcript of this video
This animation presents an example of payroll fraud through the story of Fraudy, a fictional character representing the fraud.
Working while off sick
This animation shows an example of working while off sick.
Ghost patients
This animation shows an example of claiming for NHS care that was never delivered through the creation of fake patients.
A case of fake ID
This animation shows an example of using fake identification to gain employment in the NHS.
For definitions of all the fraud types mentioned above and more, please visit the NHS fraud reference guide.