As you explore the contents of this business plan for 2022-23, the last year in the NHSCFA's current strategy, you will become increasingly aware of the many iterations of the word 'together' in its various forms as they appear in here. It is a powerful word that means close association or happening at the same time, and is also used as an adjective to indicate confidence stemming from organisation and level-headedness. It is also the first word that comes to mind when I want to describe what an effective response to fraud looks like.
We certainly have a business model that represents a joined-up, systems way of thinking. We have a number of equally important components operating together to deliver our outcomes and core purpose. And we have an integrated approach where our planning and performance come together as part of a three-year strategy and align our people and processes, our key enablers.
Perhaps most importantly, togetherness applies to our people, specifically our colleagues, partners and multiple stakeholder groups inside and out. Ranging from our colleagues in the wider NHS counter fraud community (Local Counter Fraud Specialists, Counter Fraud Champions, Directors of Finance and Audit Committee Chairs) through to other arm's-length bodies, government departments and NHS staff, our stakeholders help us multiply and amplify the influence of our 160 or so people.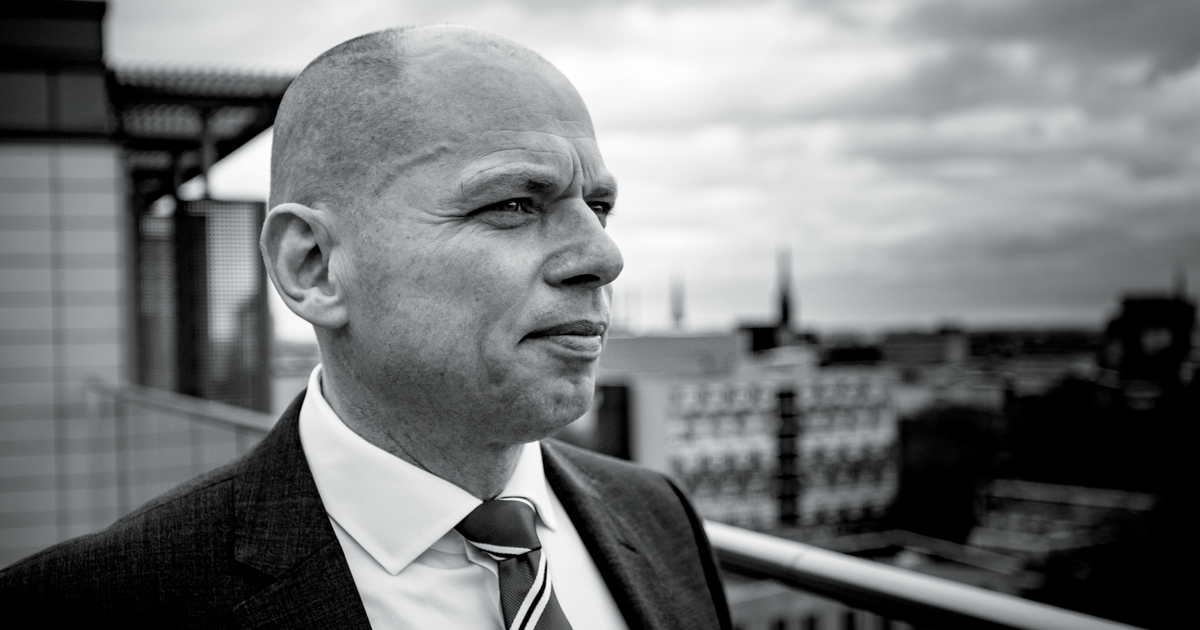 "It is therefore no surprise that togetherness features so heavily as a theme in our strategy and planning – not just in what we say, but in everything we do, as I hope you can see from what we have achieved in the period leading up to this business plan"
ALEX ROTHWELL
CHIEF EXECUTIVE OFFICER
We now have a bespoke Stakeholder Engagement Programme designed to ensure that we continually and systematically adapt our operating model in line with changing stakeholder needs. We also have an internal Evolution programme that ensures our operating model remains fully fit for purpose. It is apt, following a period in which people were denied direct interpersonal contact during the pandemic, that people are the critical component in this business plan for the year ahead. Working together, we will increasingly take advantage of the millions of eyes and ears and voices in the service of fighting NHS fraud.
My tenure as the NHSCFA's Chief Executive may still be in its early days, but I have been listening intently before committing to this plan. The contents not only reflect the hard work of my colleagues but also enable me to bring my learnings, networks and skills gleaned from many years of counter fraud work at the Metropolitan and City of London Police to bear within our beloved NHS, where "brand" equity has never been higher.
There will be an expectation that my background will imply a renewed focus on the enforcement side of our work, where we have enjoyed considerable recent success. The law enforcement side of me is very much enjoying working with our teams there. But I am also passionate about taking forward the fraud prevention agenda upstream and where better than a healthcare setting to insist on the old adage that prevention beats cure?
I am fully aware I have joined at a time when the NHS is facing unprecedented pressure as a result of COVID-19. I wanted a fresh challenge and as I progress increasingly from listening to continuing listening and taking action, I remain acutely aware of the hard yards my colleagues have covered during the worst of the pandemic. They have put most of the sustainable performance building blocks in place and I see my role, very much, as a baton carrier in the same race. Our achievements this year will give us much needed confidence as we enter and navigate the volatile and unpredictable post pandemic period and look to address the bulk of our deferred financial goals.
Having a sound strategy with a three-year horizon has helped us during challenging times, and despite the impact of COVID-19 the team is making good progress towards achieving its objectives.
I have heard, first-hand, of the benefits our new case management system, Clue, has brought to our Local Counter Fraud Specialist (LCFS) community especially and have seen the improved functionality myself. The system enables the community to record proactive work and capture the financial benefits of both prevention and enforcement outcomes, in a way we were not able to do before.
I am also pleased to see us playing an increasingly important part as facilitators and coordinators of standard raising operations within health bodies. Initiatives such as our national exercises and the new Functional Standard return may not have been universally welcomed from a workload perspective when they arrived, but they are bearing fruit in enabling a better understanding of fraud and counter fraud performance and the related financial impacts.
To amplify all this our corporate communication has moved swiftly through the gears in response to changing times and we are now sharing updates, wins and news via an increasing range of innovative platforms, from monthly webinars and bespoke newsletters through to dedicated digital platforms and regional meetings, workshops and forums.
Nobody is under any illusions that, while frontline NHS colleagues have been responding to the pandemic, the criminals have been dormant. Far from it. Our intelligence reports have included COVID-19 horizon scans and are becoming much more pragmatic in terms of suggesting actions that can be taken at a local level. However, we are anticipating constantly changing horizons as the health crisis wanes and gives way to new economic challenges.
The work we have undertaken to become better at anticipating, listening and responding will need to continually improve. Corporate agility will become a leadership watchword as we will need to stay ahead of fraudulent practice, especially while the NHS faces significant structural change.
This brings me back to the theme of togetherness. Our vision is to lead and proactively support the NHS to understand, find, prevent and respond to fraud: in order to fulfil this, we need to continue on the path of closer engagement with our colleagues in the wider NHS counter fraud community, so we think, feel and act as one fraud-fighting team. I am clear that we also need to work ever more closely with colleagues across the Government Counter Fraud Function and our partners in law enforcement.
The next step on this journey is making our objectives and activities into something we increasingly own together with our stakeholders. That is why we are planning to involve our colleagues in the NHS counter fraud community and beyond in the development of our new strategy right from the start. We will also continue to build more opportunities for two-way communication and engagement into everything we do. I look forward to leading the NHSCFA in delivering together with our wider community in 2022-23 and in racing the road ahead.
Alex Rothwell
Chief Executive Officer
---