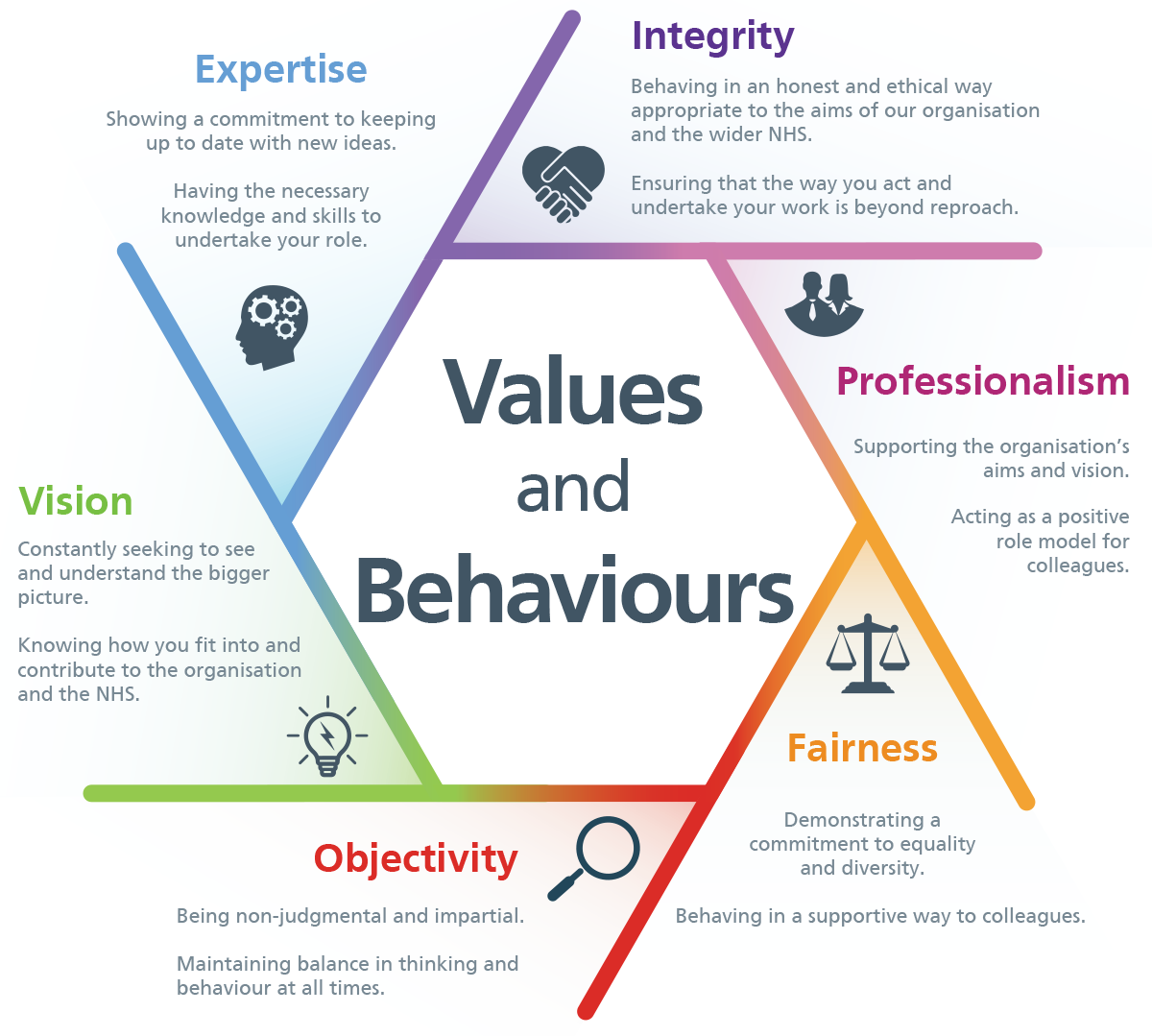 ---
In NHSCFA we have our Six Principles of Good Practice. They are our values of:
Integrity – behaving in an honest and ethical way and ensuring that we are at all time above reproach
Professionalism – setting high standards for ourselves as we carry out our work and being a positive role model at all times
Fairness – demonstrating a commitment to equality and diversity as well as supporting our colleagues
Objectivity – acting at all times in an impartial and non-judgemental way/li>
Vision – knowing how we fit into and contribute to the work of NHSCFA and the wider NHS
Expertise – continually developing our knowledge and skills to carry out our work effectively
Our values are the qualities that underpin everything that we do in NHSCFA. They describe how we undertake our work. Whilst what we each achieve in our business as usual work and our objectives is important, how we undertake our work and our interactions with colleagues and stakeholders is also important.
To help us to describe what this means in practice, we have developed our Values and Behaviours Framework. We have expanded each of the Six Principles of Good Practice by identifying behaviours that demonstrate them and also the behaviours that do not demonstrate them. The Values and Behaviours Framework brings our values to life enabling us all to describe the behaviours that embody them. This is something that we can use in all aspects of our work. Our managers and leaders use the framework in appraisal discussions and in providing feedback. All of our employees can use the framework to guide their approach to their work.