The NHSCFA board is responsible for providing strategic leadership for the organisation and ensuring we are able to account to Parliament and the public on how we deliver our functions. Information on our objectives and the services we provide can be found on the What we do page, and you can find more details on how we lead the fight against NHS fraud in our 2017-2020 strategy.
The board currently consists of a Chair, two Non Executive Directors (one of whom also chairs the Audit and Risk Committee), a Chief Executive Officer and a Director of Finance and Corporate Governance.
Declarations of interests for board members can be found in the declaration of interests register. To find out more about each board member please see below.
The board is supported by the Finance and Corporate Governance Unit and the Board Secretary is Ann Sturgess.
Further details regarding the role of the board can be found in the governance code for central government departments.
---
Board members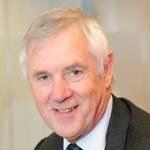 Tom Taylor, Chair
Tom is a dual qualified accountant who has worked in the energy, health, education, water, agriculture, environment and manufacturing sectors of our economy. He has more than 30 years' experience working at Board level in the public, private and third sectors as a Chair, Non-Executive Director, Chief Executive, Finance Director and Commercial Director.
Tom is currently Chair of the NHS Counter Fraud Authority, Deputy Chair, Deputy Chair/Lead NED and Audit Committee Chair for the UK Government Legal Department, a Non-Executive Board Member for the Northern Ireland Government Department of Finance (where he is a Member of the Departmental Audit Committee and Chair of NI Statistics & Research Agency Audit Committee) and a Non-Executive Director on the HMRC Audit Committee monitoring the governance of over £630 billion of taxpayer revenue which is vital to HM Treasury to fund our Public Services and stimulate the economy.
From 2015 to 2018 Tom was Wales Chair for the Consumer Council for Water - the Consumer Watchdog for over three million residents of Wales and Herefordshire. From 2012 to 2018 he was a Non-Executive Director for the English Education Regulator - The Office of Qualifications and Examinations Regulation where he was Chair of the Finance Committee and a member of the Enforcement Committee.
Passionate about developing people to their full potential, Tom always encourages them to think outside the box. Tom has considerable experience of mergers, demergers, financial and performance turnarounds together with transformational change and has considerable experience of working in utilities and regulated industries.
He is a Fellow of the Chartered Institute of Certified Accountants, a Fellow of the Chartered Institute of Public Finance and Accountancy, a Fellow of the Institute of Directors, a Fellow of the Chartered Management Institute and a Fellow of the Healthcare Finance Managers Association.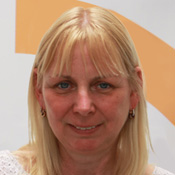 Jayne Scott, Non-Executive Director and Audit Committee Chair
Jayne is an accountant by background and is currently a financial and management consultant working with a range of public sector organisations. She was previously Director of Finance and Performance Management for Fife Health Board, board member and ARAC chair of the Coal Authority. She holds a range of non-executive appointments including Deputy Chair and Chair of Audit for the Private Healthcare Information Network. Jayne is also involved in various stakeholder and consumer engagement roles within the regulated utilities sector including chair of SGN's Stakeholder Advisory Panel and member of Electricity North West's Consumer Engagement Group.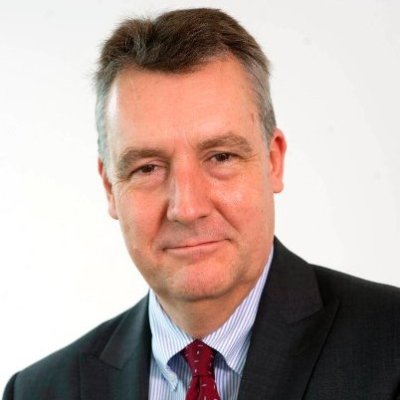 Martin Spencer, Non-Executive Director
Martin has a background in economics, business management and IT consulting and most recently was Senior Vice President of NTT DATA, a global digital services business that delivers infrastructure and transformation projects. Previously Martin worked for Capgemini and KPMG Consulting in UK and European leadership roles. Martin is also a Non-Executive Director at the Serious Fraud Office, the Education and Skills Funding Agency and Companies House.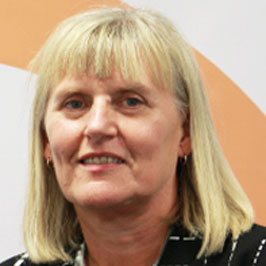 Susan Frith, Chief Executive Officer
Sue is the Chief Executive Officer of the NHSCFA, responsible for leading the organisation in its work to identify, prevent and investigate fraud in the NHS in England. Sue has extensive operational and policy experience in the public and policing sectors. Her previous roles have been Head of the National Investigation Service and Deputy Head of security management at NHS Protect. Sue has a successful track record of leading transformational change and getting results by delivering opportunities for teams and individuals to give of their best to deliver organisational objectives. Sue is a member of the Cabinet Office Professionals Board.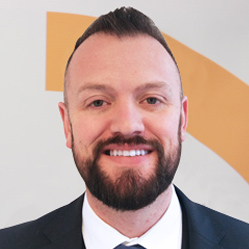 Matthew Jordan-Boyd, Director of Finance and Corporate Governance
Matthew is the Director of Finance and Corporate Governance of the NHSCFA. He is a qualified accountant with significant experience within commissioning organisations since joining the NHS in 2001. His previous roles have included Senior Strategic Finance Lead and Deputy Head of Finance at Health Education England, Head of Financial Strategy & Planning at Sandwell & West Birmingham CCG and Head of Financial Management at Sandwell Primary Care Trust. Matthew has a proven track record of providing robust financial control and governance and leading high performing teams.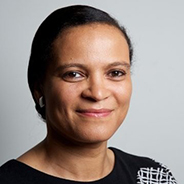 Tricia Morrison - Director of Performance and Improvement
Tricia is the Director of Performance and Improvement of the NHSCFA. Tricia's educational background is in public policy and she has an MBA in Public Services Management. Tricia has extensive public sector experience predominately in local government and most recently in the NHS. Her most recent roles have included Assistant Director level posts at Warwickshire County Council for Performance and ICT and Deputy Director post for Strategy and Transformation, at the Dudley Group NHS Foundation Trust.
Tricia has a strong record of achievement in leading, delivering and driving change in a range of corporate functions including - strategy development, project and programme management, performance management, business planning, transformation, business intelligence and ICT services.
A passionate and strong advocate for public services she is absolutely committed to ensuring NHS resources are spend on patient care and the key role the NHSCFA plays in ensuring we identify, prevent and investigate fraud across the health system.